Personal Injury Lawyers in Miami, FL
An effective strategy to win your injury claim begins with hiring a Miami personal injury lawyer(s) to work out the details and evidence in your case. While you can try to tackle the legal steps on your own and navigate the paperwork and negotiations, there is no replacement for using a legal professional to maximize your settlement. In this article, we are going to talk about how we work to win your personal injury claim. We can only do this with your insight and help, so read on to learn more about how Mario Trespalacios P.A works for you and your case.
Calculating What Your Settlement is Worth

There is no use approaching a claim until we know what your case is worth and calculating that appropriately. When people do this on their own, they tend to either ask for one extreme or another. Both of those extremes don't serve your best interests or get you what you want. If the figure is too high, your claim will be dismissed; too low, and the insurance company will skip away scot-free while you continue to scrape together funds to pay your medical expenses.
This calculation will depend significantly on your specific situation but will include taking things like your lost wages, and stack that next to the wages that you may soon lose as a result of your injury. This means predicting how severe your injuries are and how long it will take you to get back to work. Other financial factors include calculations of already accrued medical expenses, as well as those you have paid for or will have to pay soon. We don't want to forget about large expenses like car payments and mortgages, but also smaller ones like late fees and the uniform you couldn't purchase for your son's new soccer team.
Once we figure these sorts of financial figures, we will move on to expenses regarding pain and suffering which are much harder to calculate. This also includes how your injuries have impacted your family or how a spouse has had to return to work as a result of the incident.
Approaching the Other Party

Before there is ever a negotiation, we will be looking to talk with the party responsible for your injuries to get an idea of their stance or if they will be seeking legal representation. If you're seeking compensation from a private citizen, they might not want to deal with the legal hassle and work to remedy the situation quickly. However, they may also want to work through their various insurers to come to a fair legal outcome. In personal injury cases, be that from a car accident, a trip and fall at a business or a dog bite attack, you'll almost always have to work with an insurance company.
This might not be a poor experience, but you'll need to keep in mind the insurer isn't looking to pay you financial compensation, they are there to protect their own bottom line first and foremost. As Miami personal injury attorneys, we know how to interact with insurers, so you don't get taken advantage of.
Negotiations and Poor Offers
When you are injured, it can be tempting to take an offer regardless of what it looks like fearing it won't get any better. This is where our legal expertise really comes into play because we know the true value of your claim and are expert negotiators.
Insurance companies work relentlessly on figuring out how "not" to pay claims. They often request information they know is hard (if not impossible) to get so they can have a reason to deny your claim. As your personal injury lawyers in Miami, our job is to cover all of the bases, so they do not have a legal case against you. Our experience allows us to predict the tactics they will use to keep you from the compensation you deserve. This can include requesting medical records that aren't applicable to your case, medical history that you do not have, and make allegations that you're not as injured as you say you are. Insurers even hire private investigators to follow you to see if you do anything that can jeopardize your claim.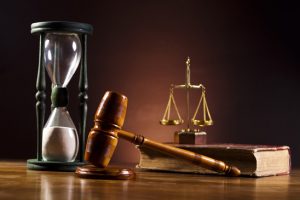 Stacking the Evidence and Backing it With Strategy

We spend a significant amount of time as a personal injury law firm in Miami, building strategies to help our clients. This is apparent in how we collect evidence for your case and back it up with research, experts and emotional facts. For example, we can produce documentation about the money you've lost in wages as a result of your injury, but then back that up with an emotional fact that your child couldn't go to "space camp" because you couldn't make the final payments.
We use a layered approach that combines strong evidence backed by strategies that the insurer knows will not bode well for them if they have to take the case to court. Our mission is to show them a piece of what it will be like in the courtroom and how much "more" money they stand to lose if they choose to take the claim that way. Most insurers avoid court at all costs, since it does in fact, cost them a lot more than just paying the appropriate claim you've requested.
As you might have guessed, litigating a personal injury case is more than a few phone calls and producing some documents. We work diligently to provide strategy and compelling evidence to win our cases. If you're seeking a Miami injury law firm, Mario Trespalacios P.A. would like to hear from you. Please give us a call or connect with us online to get started.