Work Injury Lawyers in Miami, FL
Not all employers are required to have workers compensation insurance, and you might think that it is problematic if you get injured at your job. How will you pay your bills? How will you feed your family? How will your medical expenses be paid? These are likely some of the questions you are asking yourself if you have been injured and don't have a workers comp option. At Mario Trespalacios P.A, we understand how frustrating and scary this situation can be, but you should know that you have options.
An injury doesn't have to turn your world upside down, but you will need to consult with a Miami work injury lawyer if you want to seek compensation for your injuries with your employer.
What To Do First

Your first order of business if you've been injured at work is to report the incident to your employer in a written statement. This might be done with your manager or boss, or can be done with an HR person depending on how your organization is structured. You can also consider writing an email, send it to the appropriate persons and then deliver it to your upper management to ensure all the relevant parties receive it. Don't elaborate about the incident, talk about your injuries, or seek to negotiate on your own. This is unless of course, your employer would like to compensate you in full.
After You Submit Your Report

Just because your employer doesn't have workers comp insurance, doesn't mean they aren't responsible for your injuries. You can still sue them for your injuries. Hopefully, through the help of a work injury law firm in Miami, you can pursue a satisfactory outcome for everyone. We can act as the mediator and negotiating party on your behalf so that you don't have to worry about facing your employer each day in an awkward work environment.
After receiving your report, your employer will likely submit your injury to their insurance company. At that point, your Miami work injury attorney will interact with their counsel, so both you and your employer are removed from the situation, making the work environment more manageable to navigate through.
How A Work Injury Lawyer in Miami Can Help You

As you might imagine, working with a lawyer will enable you to walk through the legal system and seek compensation with the law on your side. However, there are other ways that a work injury attorney in Miami can support your case and we are going to run down a few of those below.
Investigate Your Employer – While this might sound a little scary, having a lawyer look into your employer's background and history is in your best interests. In fact, sometimes an employer may say they don't carry workers comp, but under investigation that proves to be false. An injury lawyer can learn whether or not your employer is being forthcoming with you and file a claim against them if they have denied you access to your legal medical rights.
Investigate Your Claim – As Miami work injury lawyers, we are experienced in working with workers comp claims every day, and we have the tools and resources to uncover details about your case that might not be available to you. We can request documents, use the power of subpoena, interview witnesses, file official legal documents with the court and so much more. Our expertise in standard workers comp cases will give you access to that greater knowledge we have and our extended network.
Collect Evidence to Support Your Claim – While we can collect documents and make data requests, we can also seek other evidence for your case that will help prove your injuries. This might mean looking into any other legal cases that have been brought against your employer in the past. Some research might reveal safety violations they have received from organizations like OSHA or the Florida Health Department. We can also seek out surveillance video from your employer's system to prove the accident happened. At times, we will seek to consult with experts who can attest that your claims are valid.
Support Your Medical Needs – We work with medical professionals and experts who can guide you to specialists and third-party medical evaluations to help you get a better outcome for your case. These individuals have occupational health and vocational professional backgrounds making them a favorable choice as witnesses, even though they were not present when you were injured. This is especially helpful if no one was present during your accident.
Communicate on Your Behalf – Negotiation is not a fun place for most people, especially when they have an emotional connection to something like an injury case. The expectation that you have to negotiate your own settlement while trying to recover is almost too much for any one person to take on. We handle all of the communications between the insurer (or your employer) as well as any other legal professionals that are involved in your case. We hope that this takes off a tremendous amount of pressure so you can spend more time healing and preparing to get back to work.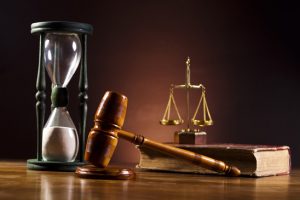 State and federal laws are in place to protect workers in America, so your employer's lack of compensation insurance for their staff doesn't mean you have to fend for yourself. Whether you've been injured with an employer who does or doesn't have workers comp insurance, the law offices of Mario Trespalacios P.A. can help you.
We believe that all workers should be treated fairly and compensated when hurt on the job. We work relentlessly for our clients, and we will do the same for you. Please reach out to us with your questions or concerns. You can do that by calling or connecting with us online.