Workers Compensation Lawyers in Miami, FL
There is a false sense of security for many employees that if they get hurt on the job, their employer will work hard to serve their best interests. Sadly, this isn't always the case. Workers compensation insurance companies are businesses, and they have just as much to lose on claims as you do wages. Their goal, at the end of the day, is to earn a profit. This isn't to suggest that all of these insurance companies are trying to avert their responsibilities, but it does mean they are working in their own best interests before they return that favor.
If you've been hurt on the job and are unsure how to move forward or you've filed a claim that has been denied, you should seek a Miami workers comp lawyer to help you through the legal process. You shouldn't be left to fend for yourself through this situation especially if you've been denied and need to go through the appeals process. If you are wondering if there "are workers comp lawyers near me in Miami?" The legal team at Mario Trespalacios P.A, is right in your backyard, waiting to help you.
Miami Workers Compensation Lawyers – Building a Quality Case 
All too often we see workers comp cases fall apart for entirely preventable reasons. As your lawyers, our mission is to collect the proper data to prove your case. We have years of experience learning how to do this and also are very clued into how insurance companies try to disprove your claim.
Our job is to direct you through this process and obtain items that you might know are available to you that can prove your claim. We can also help identify if your employer followed the proper protocol for your injury claim. Furthermore, we can break down how the insurance company both processed your information and their evidence against you to learn if they have a weak case that needs to be exposed. We take your case apart piece by piece and find the right elements to support your claim.
One of the more popular ways that insurance companies avoid paying you compensation is by suggesting you haven't given them enough medical evidence to support your case. No matter where you are in your claim we can help you, but if we can gather this information right from the start, it will be in your best interest. The idea is that we want evidence that cannot be seen any other way, but in your favor, which means we can:
Obtain medical records on your behalf.
Arrange specific specialists to see for your injuries.
Help you obtain treatment options that may benefit your case.
Successfully get independent medical professionals to evaluate your claim.
Hold and request depositions regarding your medical care and treatments.
Represent you when you've been required at a deposition regarding medical care.
These, and other means of medical evidence gathering, are just some of the ways we can obtain the right evidence to support your workers compensation case.
Based on the facts of your claim, we can also obtain other evidence beyond your medical situation to help solidify why your claim should be paid. This may require using our full resources which include a sophisticated network of experts and professionals that are experienced in this type of legal work. Some examples are:
Consulting with vocational experts about your job and it's physical elements.
Gather evidence that proves that your company hasn't trained you properly.
Learn about other safety infractions that your company might have against them.
Compile testimony from friends/family about your activity levels and how they've changed.
As a Miami workers comp law firm, we specialize in these kinds of cases and have likely seen one very similar to your own. These strategies are useful to get companies to live up to their responsibilities and fulfill their financial obligations.
Miami Workers Comp Attorney – Negotiations

More times than not, when you use a lawyer to help you with a workers comp case in Miami, you'll have a better experience than attempting to go it alone. The reason being is that the insurance company, at that point, knows you are serious about your case and are taking it to the next level to ensure it is handled correctly.
Part of your case being handled the right way is during the negotiation process. We work tirelessly to understand exactly how the injury has impacted you and your family, in order to seek proper financial compensation. This includes the most common elements like your lost wages, the cost of your medical expenses, and what your household has suffered through the process. However, we work to take this a step further by calculating factors you might not have thought of. This might include the late fees you've accrued as a result of not being able to pay bills on time. Further, the medical treatments that you might need in the future in order to make a full and complete recovery.
Miami Workers Compensation Lawyer – Protection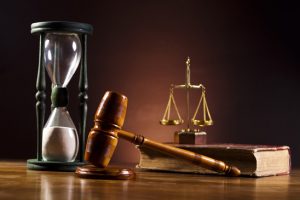 One of the most beneficial reasons to have a workers comp lawyer is to protect yourself from the adverse impact of your case. Many people won't seek further legal action with their employers because they need their job and are afraid of retaliatory measures that might be taken against them. First of all, that is illegal. But second, we can write settlements that protect you from this sort of behavior while keeping your job and moving forward with your career.
The other way a workers comp attorney protects you is by making sure that your claim isn't compromised with agencies like Social Security Disability. A claim that hasn't been structured correctly might trigger an agency not to pay you benefits that are rightfully yours.
Again, if you are thinking to yourself is there a "Miami workers comp law firm near me?" Yes, Mario Trespalacios P.A is here and look forward to learning more about your workers' comp claim. Please call or contact us online so we can get to work right away on your case.